Switching on a specially coloured spotlight, that is what a systemic coach can offer. It is the light in which you can see the meaning and value of an isolated issue in the bigger context. It enables a client to see, understand and appreciate his problem in a new way.
The main characteristic of a systemic worker is that he doesn't have any judgement or opinion whatsoever. His attitude is being open to see the client's problem as a solution for something the client himself so far only can see as a problem he doesn't want to have anymore.
The key difference here is that problems usually are being excluded, not wanted; and solutions are being included, welcomed.
The systemic coach doesn't analyse the content of a problem. He zooms out from the issue presented, exploring the bigger context. 
When there are repetitive incidents in an organization, it will not solve the problem by repeating the same solution. You have to work with the cause. Let me give an example.
We have a department where the manager is being replaced for the third time within a year? It could have been three times a 'mistake' made by the company in choosing the right person.
When you look at the issue with a systemic perspective you would zoom out and look at the company as a system where something is not working.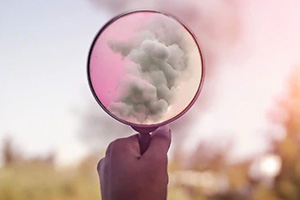 Maybe the system tries to tell what went wrong with the first manager, because of unsolved business it is impossible for new ones to function well in this position. Something needs a repair.
In systemic business coaching it is possible to discover what the company needs at this level.
E.g.: When the first manager was fired because of misbehaviour. The company should have acknowledged there was a problem in the system. Very often this is being ignored. The system needs that acknowledgement, in order to vacate the place that the fired manager left behind.
Where this recognition is missing, the system kind of protests against the new manager and making it impossible for him to function well. None of this has anything to do with the personal qualifications of people.
It has to do with the systemic needs of an organisation. Without realising it themselves, individual people therefor are taken into service of the system they belong to.
It is never about, what it is about
In a systemic way of thinking a problem wants a solution. When you acknowledge the problem as a part of the system – the problem may be the solution.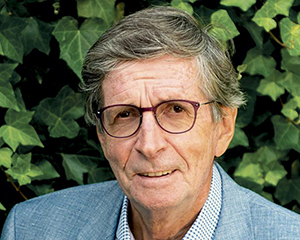 Anton de Kroon er ekspert i systemisk coaching og har skrevet flere bøger om emnet. Anton de Kroons meddelelse "Recognize don't exclude!" er en altoverskyggende for hans arbejde med systemisk organisationsopstilling.
Hvis du fejer ubehagelig fortid ind under gulvtæppet vil den finde en måde at bide dig i halen på! Lyt og anerkend, så bliver der også plads til din egen holdning, uden at det bliver kritik af det som andre mener, eller har øje på.